The Shipwrecks of Lyme Bay
---
UNTIL Wednesday 11th January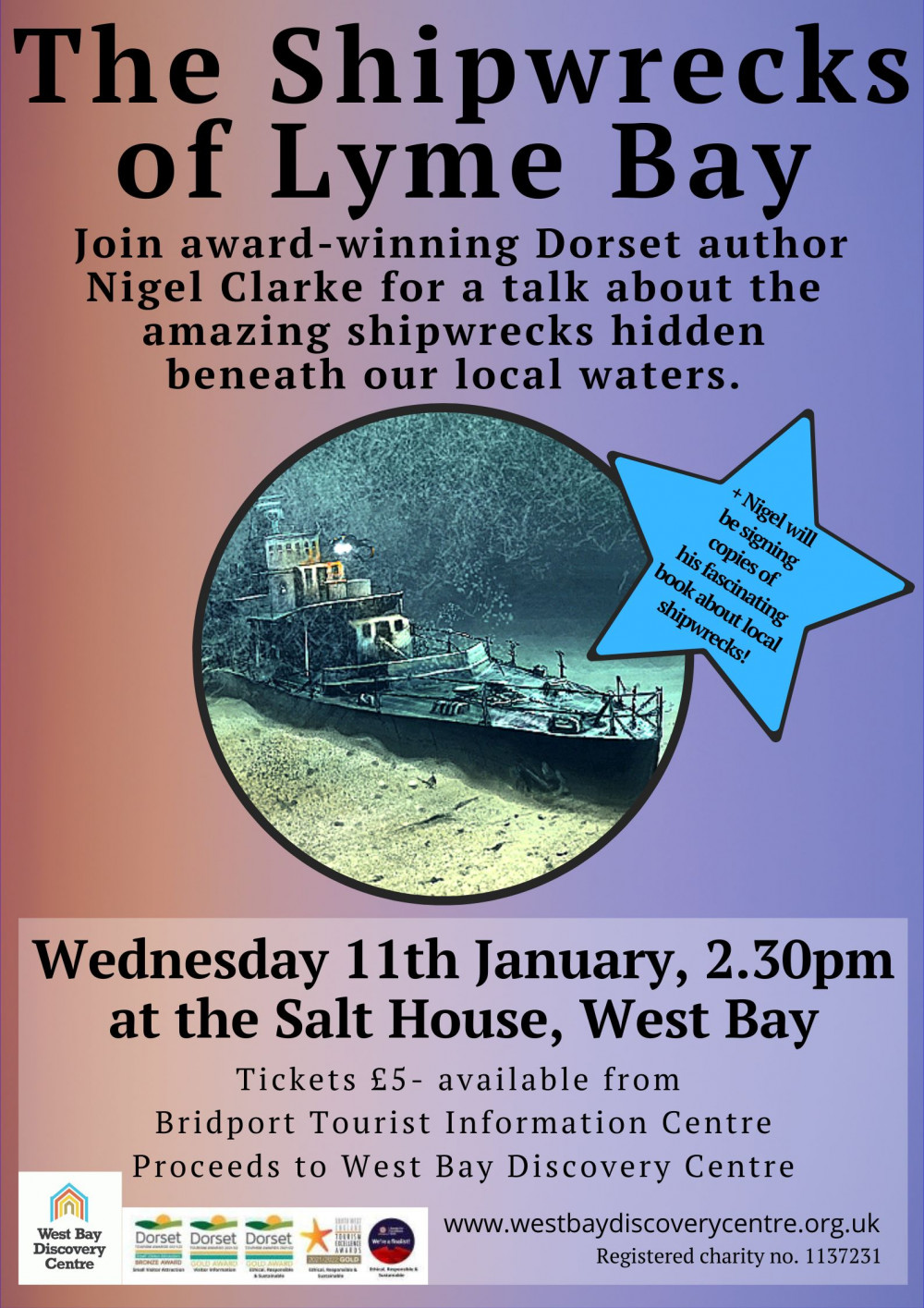 Nigel Clarke, who has appeared on both the BBC and ITV talking about the Jurassic coast, published a "Shipwreck Guide to Dorset and South Devon". He says "the book took me two years of research and numerous letters and telephone conversations to some of the leading local maritime academics. Local skippers and divers gave me access to their logs and records, without their help this book could not have been published. The coast of Dorset and South Devon has over 350 wrecks, one of the greatest densities of shipwrecks in Europe. Each wreck has a story and is now a home to all sorts of marine creatures."
Tickets for the talk, which is in support of the West Bay Discovery Centre are available from Bridport Tourist Information Centre, priced £5: https://bridportandwestbay.co.uk/product/shipwrecks/
Further details www.westbaydiscoverycentre.org.uk 01308 427288
Add your Bridport event for FREE here!
Nub It