Bridport Camera Club presents 'Finding your Voice', an online talk by Aliki Braine
---
UNTIL Wednesday 14th December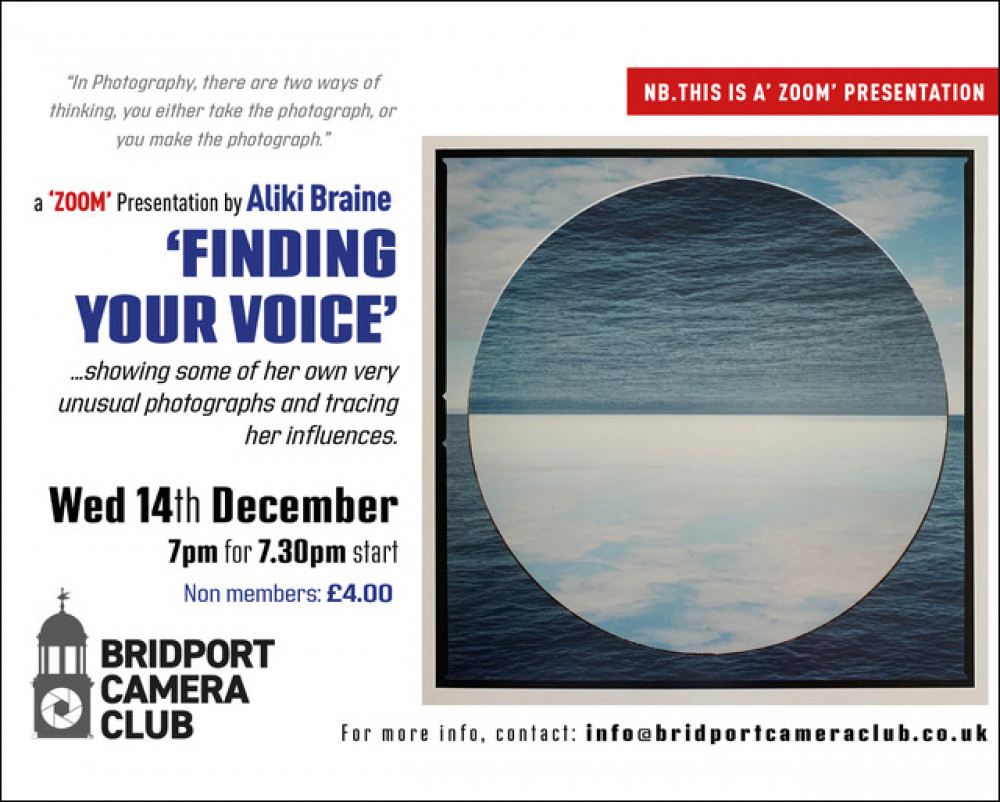 Bridport Camera Club is proud to present this Zoom talk by Aliki Braine whose distinguished career includes teaching at a wide range of galleries including the Tate and National Gallery.
Aliki is an Artist and Art Historian who uses the medium of photography to make intriguing images inspired by European landscape painting. Working only with film, her extraordinary landscapes are the result of getting physical with the actual photograph and negative, experimenting with cutting, folding, hole punching and more….
Visitors are always welcome to our meetings online or at the Town Hall. Contact [email protected] for more info.
Add your Bridport event for FREE here!
Nub It