B Sharp Music Futures
---
Bridport WI Hall, North Street, Bridport
21st Sep 2022 - 12th Jul 2023
UNTIL Wednesday 12th July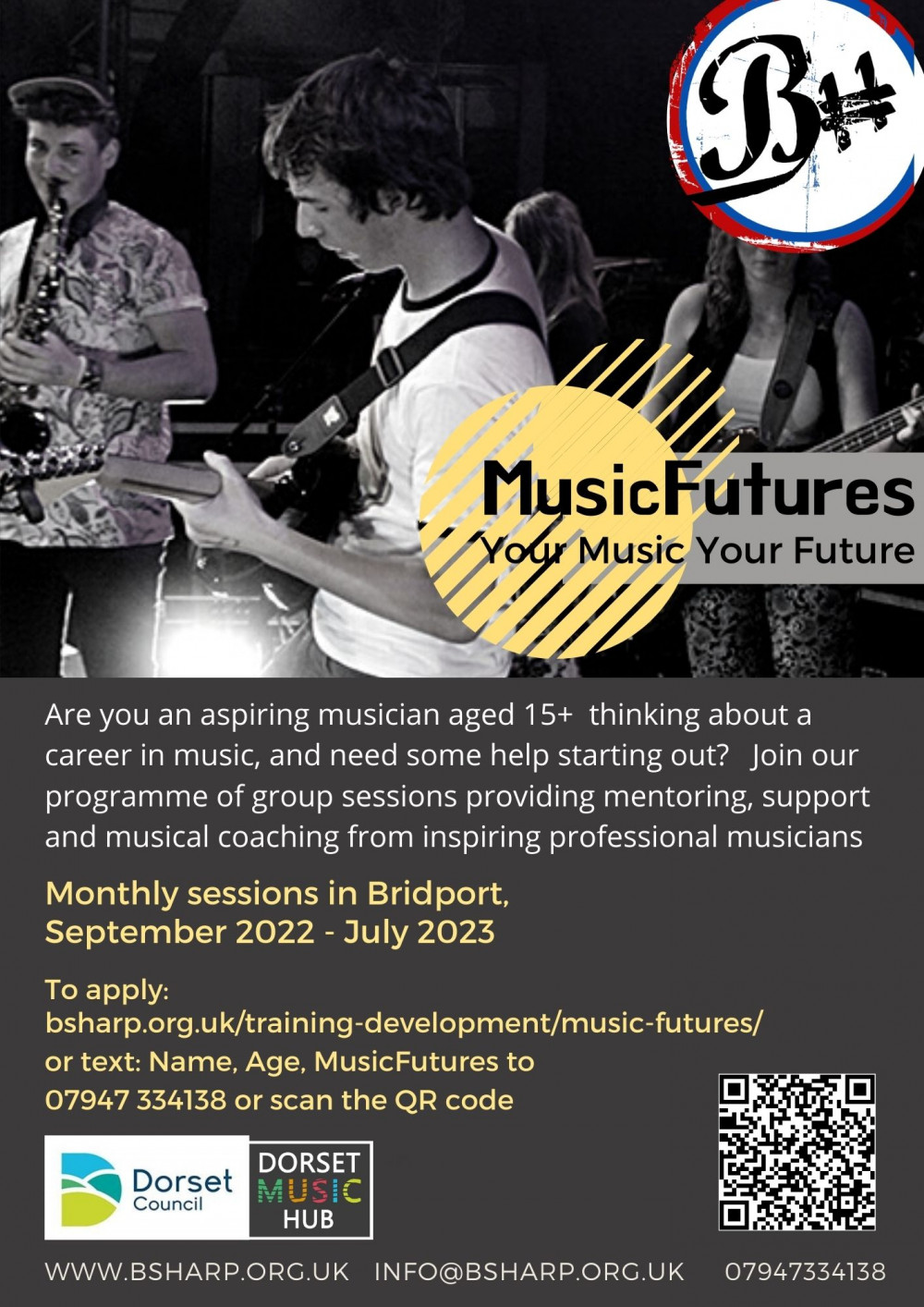 B Sharp's Music Futures programme supports talented young people aged 15 – 25 who are interested in a career in music.
Young people will take part in monthly sessions led by inspiring professional musicians to help them develop their musical skills and confidence, and individual creative voice. They will learn more about the industry and how they can use their skills as part of a career, and form a network of supportive peers. It is designed to give young people the tools, skills and knowledge to help them take the next steps into a career in music.
The programme consists of 11 monthly sessions, which will take place September 2022 – July 2023 from 6.00pm – 8.00pm at Bridport WI Hall, North Street, Bridport DT6 3JH.
The dates for the monthly sessions are:-
2022
21st Sept,19th Oct, 30th Nov, 14 Dec
2023
25th Jan, 22 Feb, 22 March, 19th April, 17th May, 28th June, 12th July
Course fee: B Sharp wants to include all young people who want to make music, whatever their financial circumstances, and grants are available to provide free and subsidised places. Additional support is available to help with travel or access costs or other support that is needed to enable young people to take part.
Full fee is £110 (for 11 sessions).
Get in touch if you have any questions: [email protected] or 07947 334138
The MusicFutures project is funded by Dorset Council, with support from Dorset Music Hub.
Add your Bridport event for FREE here!
Nub It