'It's going to ruin our industry': Samways issue urgent plea to UK Government over border delays following Brexit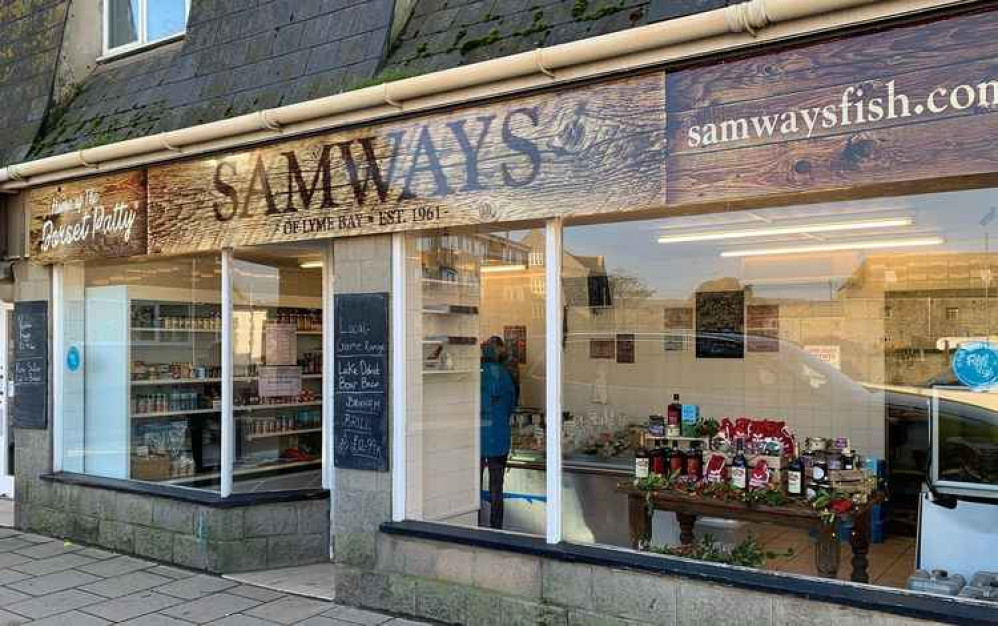 Samways send letter to Government about issues faced at France border following Brexit
The numerous issues and delays at the French border are going to ruin the fishing industry, says a Bridport exporter which has sent a letter to parliament hoping for urgent action.
Samways of Lyme Bay export millions of pounds worth of fresh fish and seafood to the EU each week and is calling on the Prime Minister and French president to work together to find a solution. The situation has now been elevated to the Prime Minister's office.
The letter starts off stating the business' - and a number of fishing communities it speaks on behalf of - disappointment at the deal agreed over access to British waters and how it is now in a situation where time-sensitive seafood cargo is facing major complications without the benefits they were promised during the referendum campaign.
It states: "Since Monday, we have encountered issues with commodity codes provided by the British government authorities not being recognised by border control, IT issues preventing trucks from leaving inspection and general delays at the border into France.
"This is not to underestimate the new requirement to have a vet onsite to sign off multiple pages for goods to leave our premises.
"As a business you can hold your hands up and learn from a mistake when it is of your own doing, however, in this scenario, the issues that are causing major complications can only be improved by authorities on both sides of the Channel."
Samways has been working with Haydon Vets, with a vet spending hours having to sign hundreds of individual pages. This is on top of trucks having to wait at Samways' premises for hours as they cannot leave without barcodes needed at customs.
Clive Samways said: "On Monday we had a vet in our premises for six hours on a huge amount of money per hour, just signing papers. I think it must have been more than 400 pages of paperwork and he had to sign his signature and an authorisation stamp on every page. They are doing a really good job; we have been working with them since August/September to get ready for this and they have been brilliant.
"We get to the point it is signed off by the vet and everything's approved by DEFRA, it then has to be sent off for the customs clearance before you can be issued with a barcode, before your vehicle is allowed to leave the premises. This is so no vehicles are backing up in Dover. If you turn up without this barcode there is a fine of up to £3,000."
Samways had two trucks ready to leave Bridport on Monday at 5am, but they couldn't leave until Tuesday at 5pm. One was then held up in France due to an IT problem and was still there on Wednesday night.
Mr Samways added: "The customers have been very understanding, but then what we're witnessing is customers don't have the confidence to buy fish from the UK. It really is saving the UK fish industry which is what it is coming down to now.
"The fish in UK fell to around 40 per cent of the price it was prior and 40 per cent of the price it was making across Europe.
"At the moment it is taking an inordinate amount of man hours because for every fish we sell we also have to have a catch certificate and that is per species and per boat."
Samways also imports fresh food, which they say has not been a problem and has come through UK customs fine.
The letter ends by saying that the business may be forced to make a decision as to the viability of trading whilst these complications remain, but it is hoped that the UK and European nations will come together and take immediate action.
Mr Samways said: "It is going to ruin our industry if things aren't escalated and if the Prime Minister doesn't get involved with the president in France.
"The most difficult part was nobody knew. We were told to prepare and we did prepare, we spent months preparing.
"We had a member of our team go in to Dunkirk, into customs to see if they could help and what he reported back was most of the staff were all completely new. So, they've got all new recruits trying to process paperwork for the whole of the UK and it's absolutely not working.
"Hopefully we will find a recipe and work together, because in the end, that's what it's all about, coming together."
The full letter can be found on Samway's Facebook page.
You can submit your own news straight to Bridport Nub News by using the 'Nub It' button on our home page. This can also be done for events on our What's On page and businesses, groups and organisations on our Local Listings page , also by using the 'Nub It' button.
Please like and follow our online newspaper on your favourite social media channel. You can find us @BridportNubNews on Facebook and Twitter.