Barn fire left to burn itself out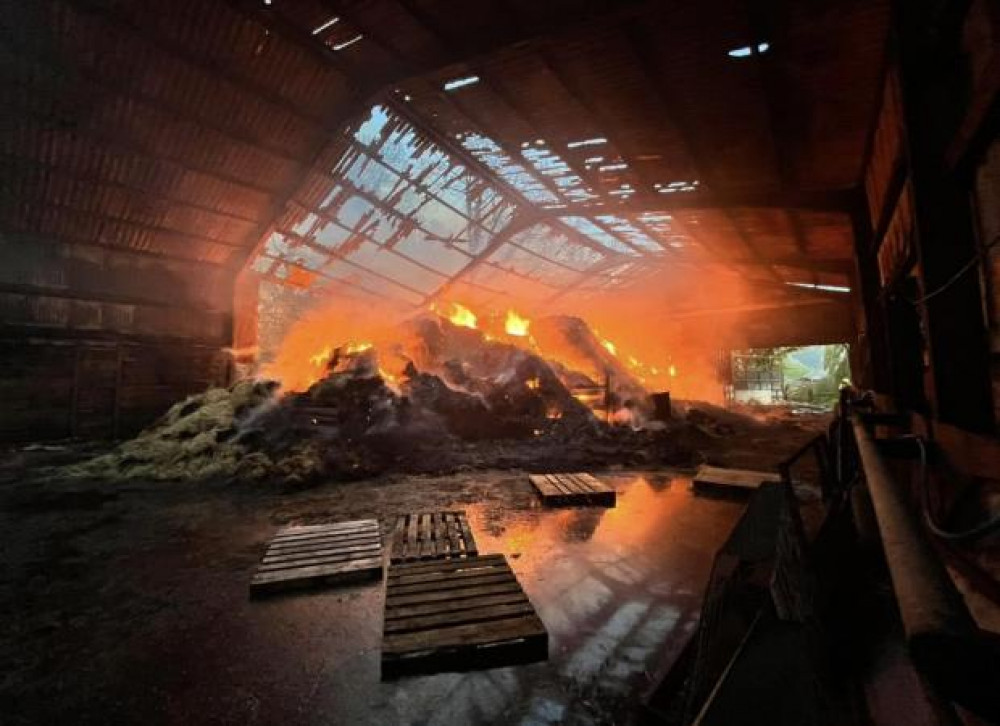 Crews from Bridport were among a nubers of teams from acros the region that fought a barn fire that was eventually left to burn itself out.
Firefighters were called to the blaze at Childhayshortly before 11.20am today (Thursday, 24 November) where a barn containing hay and a piece of machinery was well-alight.
Hay was removed from the barn and spread into an adjacent field and water was pumped from a nearby river.
But a spokesperson from Bridport Fire Station said that due to high temperatures, the steel frame of the barn started to fail and became unsafe to enter.
"The decision was made to allow the fire to burn under a watching brief," he said.
Relief crews from Bridport, Lyme Regis and Sherborne took over at 3.30pm and remained at the scene to ensure there was no risk of the fire spreading.
A further two relief crews, one from Bridport and one from Weymouth, took over at 7.30pm and remained at the scene going inot the late evening.