Bridport's young people need your help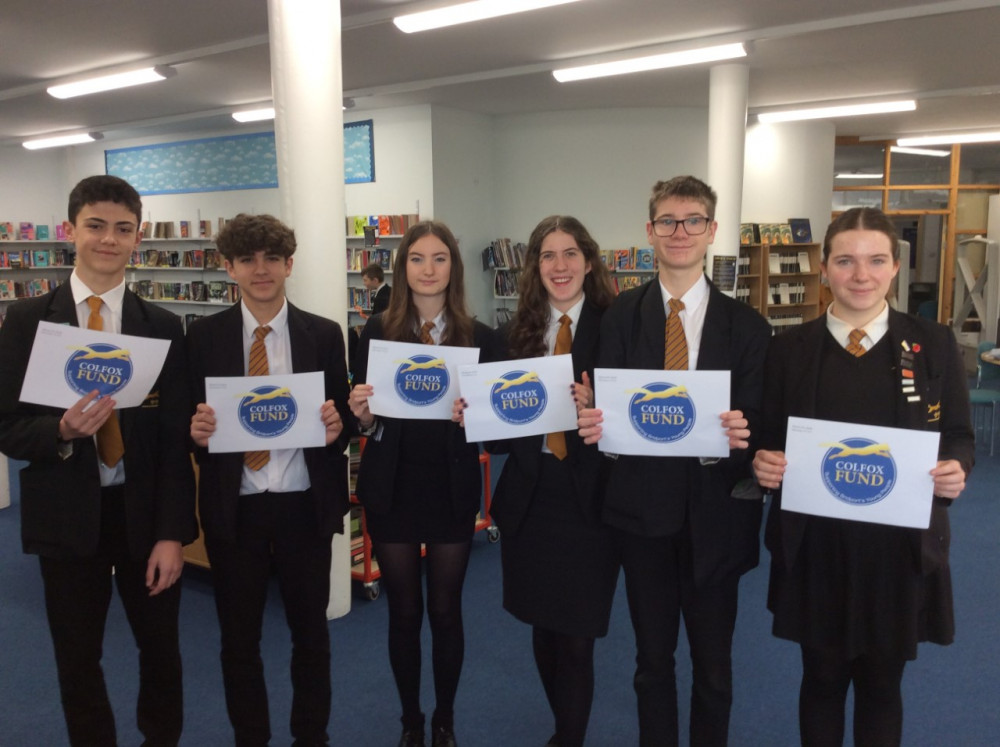 Students backing the Colfax Fund.
An appeal has been launched to help young people in Bridport who are turning up hungry at school.
A new 'Colfox Fund' has been launched to provide free breakfast and other much needed items, like new shoes, to help students at the Sir John Colfox Academy whose families are struggling.
If you would like to support it you can donate via the Fund's Just Giving page. £1,487 has already been donated towards a taregt of £5,000.
Sir John Colfox Academy head Adam Shelley says: "We are increasingly worried about some of our students who are coming to school without breakfast and facing the school day hungry, so we decided to start the Colfox Fund to help provide the things that our students need, including food, shoes, and other equipment.
"We know Bridport is a very kind place, so far we have just shared our appeal with our Parents and Carers and we have already had a very generous response, thank you to everyone who has already donated. We are now hoping that our wider community will also want to help Bridports' young people, if you are able to help, please donate to the Colfox Fund's Just Giving page - justgiving.com/crowdfunding/colfox-breakfastbars. Thank you.
"We are also hoping Bridport's generous business community might support us, and we are very keen to hear from anyone who can help, please email: [email protected] Bridport-based Creeds Design and Print have kindly created and discounted some 'Colfox Fund Supporter' window stickers for us, so we are hoping they will be appearing around Bridport soon."
The school's Student Council are also supporting the Fund.
Chandler, 14, who is Chair of the Colfox Student Council, said: "Our whole Student Council is very keen to support the Colfox Fund, we want every student to be able to have the things they need. Thank you to anyone who is able to support the Colfox Fund and help our school provide breakfast, shoes and uniforms to everyone who needs them."
The Sir John Colfox Academy has also started a new 'Friends group' and is appealing for volunteers to come forward to help raise money for the Colfox Fund, as well as helping with other tasks like laundering second hand uniforms and helping at school events. Anyone interested in volunteering, should email: [email protected]