Bradpole's beautiful light display is up and fundraising for Dementia Friendly Bridport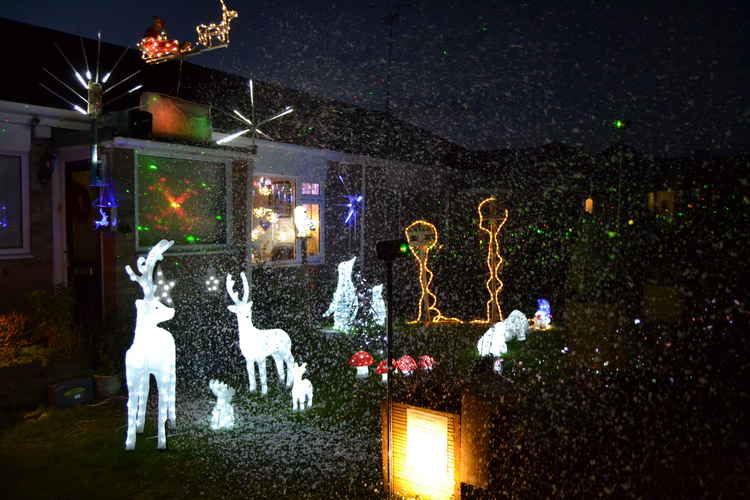 Snowing at 2 White Close, Bradpole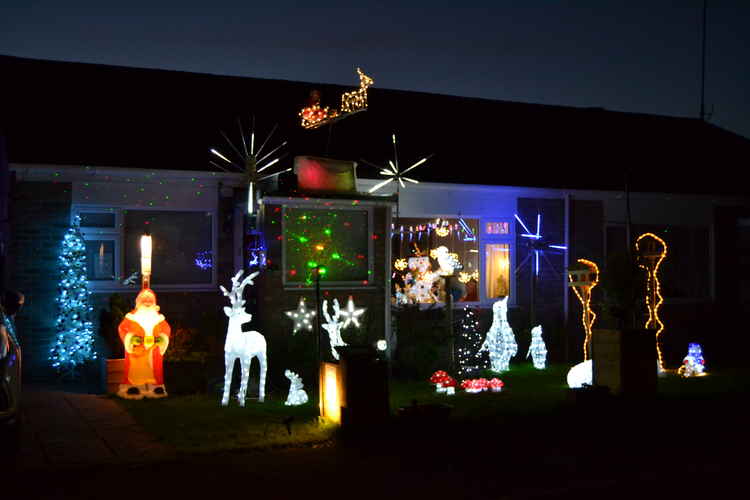 The light display at 2 White Close, Bradpole
What is possibly the most decorated house in Bradpole has switched on its annual spectacular Christmas lights display.
Rob and Monica Teague adorn their house at 2 White Close, Bradpole, DT6 3HL with lights to spread some Christmas cheer and raise money for a chosen charity.
This year, they are raising funds for Dementia Friendly Bridport, a group of volunteers dedicated to helping the town become more dementia friendly.
There is a button people can press which makes it snow in the garden and the couple said they "love to hear the children laughing".
"We didn't have the usual public light up night," they said, "we thought it best not to under the circumstances, but because of that decision, we lost out on about £250 donations, as this is what we take most years on that night.
"We have chosen Dementia Friendly Bridport because it is close to our hearts and it goes to help local people.
"We have been doing this annually for around eight years and have collected for hospices, childhood epilepsy to name a few.
"We have a donation box and if the donations are in an envelope with their name and telephone number, it will be drawn on December 23 for a mystery prize."
The lights will be on from 4.30pm every day - go and check them out.
Share your Christmas light displays with us by sending in a photo or let us know where there are some great displays in and around Bridport.
You can submit your own news straight to Bridport Nub News by using the 'Nub It' button on our home page. This can also be done for events on our What's On page and businesses, groups and organisations on our Local Listings page , also by using the 'Nub It' button.
Please like and follow our online newspaper on your favourite social media channel. You can find us @BridportNubNews on Facebook and Twitter.