August 2, 1942 - the first Bridport bombing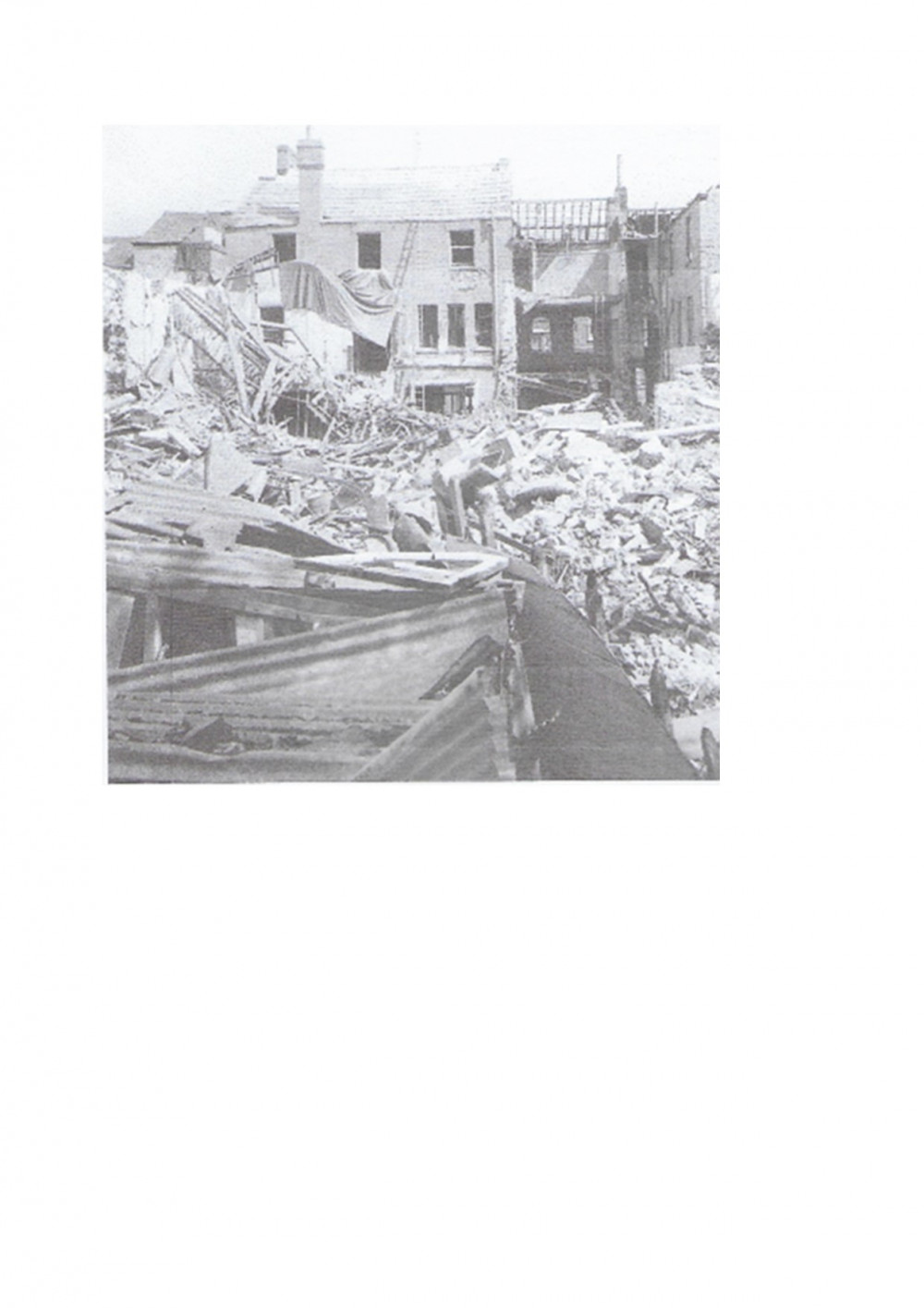 August 2 marked the 80th anniversary of the first bombs falling on the centre of Bridport in 1942.
Raids were not directed at the town during the Second World War, but many German aircraft overflew this area en-route to the larger industrial targets of Yeovil and Bristol and on August 2, one of these planes jettisoned the last of its bombs on the town as it was returning to mainland Europe.
It was a bank holiday and many people, local and visitors alike were enjoying a day out. Those on the beach at West Bay saw two ME 190 planes coming in low over the sea and watched as they dropped two bombs on the town before the air raid siren sounded. The planes circled over Court Orchard and came back over the town firing their machine guns as they over flew East and West Street, hitting the town hall clock and injuring pedestrians.
The first bomb fell in West Street, behind what was then the Star Inn, demolishing two houses and damaging four more. The blast shattered windows and caused damage all along West Street and South Street.
Four people were killed and three were severely injured. Twenty-one more were slightly injured.
One of the casualties was Frederick Loosemore Hecks, the son of the licensee of the Star hotel. He was home on leave from the Dorsetshire Regiment and ran out into the street to see what was happening when the bomb fell. Kate Bowerman was inside the building.
On the opposite side of West Street, Alice Cast was on her way to the Post Office to post a letter to her son . . . She was injured in the blast and rushed to Bridport Hospital but died later that day from her injuries.
The fourth victim, William Creek, was a visitor to the town. He and his wife and two young daughters were staying with his sister in a flat, next door to the hotel. William was killed, and his youngest daughter Mary suffered a broken thigh and other injuries but survived the blast.
A second bomb fell in Rax Lane, behind the row of shops fronting East Street. No residential buildings were hit, but the blast blew out windows all along the street, causing widespread damage. Elmes - a large haberdashery store, took the full force of the second bomb, which exploded at the rear of the premises. It caused damage to the shop and outbuildings at the rear.
Another bombing was to follow later in the same year, bringing grief and sorrow once more, to many Bridport Families.
Bridport Heritage Forum is marking the deaths of Bridport's Civilian casualties by recording their stories and planting a memorial tree and rose bushes at Bridport Cemetery – kindly sponsored by Groves Nursery.
A service will be held on a date midway between the dates of the two bombings. (Final details will follow).