Take a fascinating look back with Where the Dipping is Ripping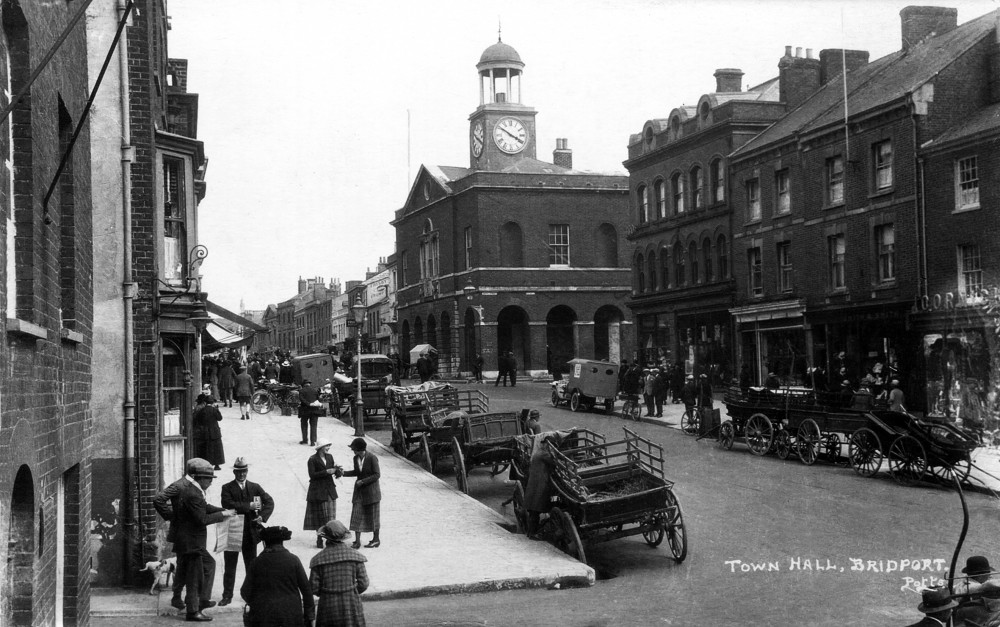 It's always interesting to look at photos of the local places and people in the past, giving a fascinating glimpse into life as it was.
We were lucky enough to get a copy of 'Where the Dipping is Ripping' by Bridport resident Carlos Guarita, the Dorset photographs of Joseph Robert Potts.
Robert Potts was born in 1886 and migrated to Dorset and settled in Bridport. His photographs circulated widely as postcards, documenting the county over 25 years.
This is the first time Potts' photos have been published as a collected body of work.
Carlos said: "My first encounter with the work of Robert Potts was at the Wednesday indoor market in Dorchester. There was an elderly couple who had a stall selling antique photographic postcards.
"Retired after 30 years of work as a professional photographer covering international current affairs, I was curious. Casually thumbing through the section labelled 'Dorset', I came upon two pictures which caught my attention. They were both inscribed with the same caption 'Litton Cheney, Club Fete', and with the same signature - the name 'Potts' was written nearby in a distinctive lettering."
This led Carlos to delving deeper and finding out more about the fete and Litton Cheney Friendly Society.
"Potts' pictures offered me a portal to a historical phenomenon of which I had been unaware. My research was published in a small pamphlet, 'From Friendly Societies to the Big Society', and from this beginning I was led to search other photographs by Potts. The result is this book."
One thing that also attracted Carlos to Potts' photos was that they were often people-centred, telling the audience the era through clothing.
Carlos' book features photos of floods, fires, shipwrecks, events and everyday life, as well as the Muslim Festival of Mohurrum, taken in India during the First World War, Tolpuddle, the funeral of Lawrence of Arabia and many more.
Where the Dipping is Ripping is available from The Book Shop.