3,500 new homes in 'planning limbo'
By Trevor Bevins - Local Democracy Reporter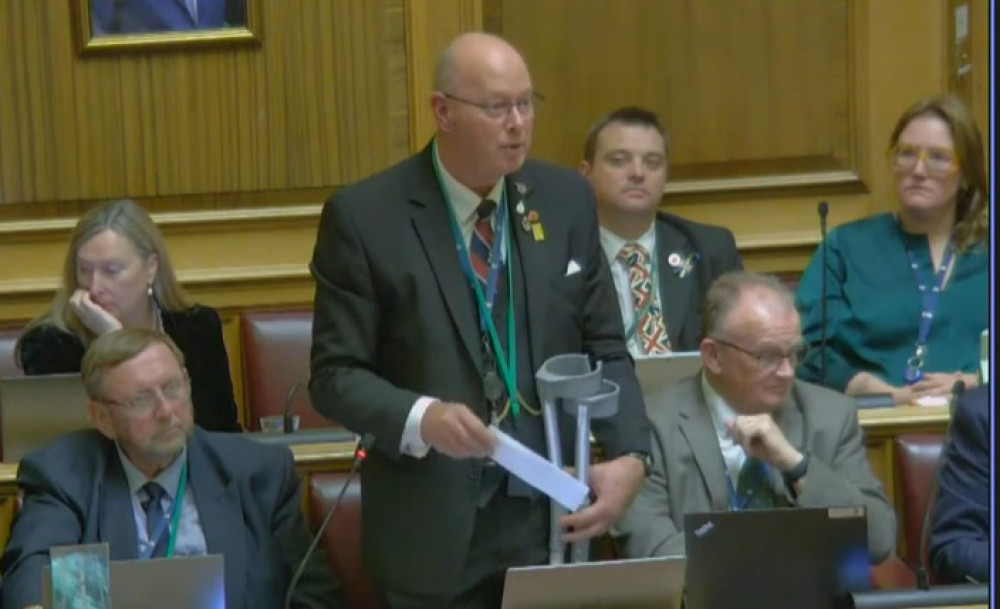 "It's ridiculous, because while we can't now build in the (river) catchment areas developers are looking in other areas to develop speculatively. That doesn't help anybody
DORSET now has around 3,500 homes in planning limbo – because of environmental protection rules.
Portfolio holder for planning, David Walsh, has described the situation as "ridiculous" and claims that developers are now starting to look elsewhere to invest.
The rules, which insist on nutrient neutrality for buildings close to river catchments, were to have been repealed by the Government but its proposals were overturned in mid-September by the House of Lords.
Many of the projects affected by the rules across Dorset are for small developments of individual houses – although some larger schemes have also been caught up, including a new housing development for the elderly overlooking the Borough Gardens in Dorchester and a nearby community project for homes for low-paid workers.
Several campsites have also been affected – on Portland, at Wareham and in the Wimborne area, each told that they will be unable to operate unless they can prove their activities will have no effect on the nearby environment.
New homes in Bere Regis have also been hit by the rules with widespread problems for any development where rivers and streams runs towards Poole Harbour, which has one of the country's highest protection ratings.
Cllr Andrew Starr says the problems have been common in his Lytchett and Upton ward.
He told a Dorset Council meeting that he is worried by the suggestion from the Government that mitigation measures needed to meet nutrient run off might be paid for from the public purse, rather than by developers.
"The recent announcement by the Government, that planning restrictions on nutrient run off are to be scrapped in favour of a promise to increase investment in a nutrient mitigation scheme, is very worrying. This would seem to be letting the developers build new homes and having the public pick up the bill for mitigation. It would also seem that the extra pollution could well be an issue long before the answer to the problem is in place. The Environment Agency seems to be very quiet on this issue at present.
"Given that this council has declared an environmental and ecological emergency, can I ask if any representation has been made to the Government about this issue. We have assurances that funds are available from central Government to put in place nutrient mitigation before houses are built or will the local taxpayer be expected to cover the cost?
Cllr David Walsh, who politically leads the planning team, said that, for the moment the council and developers still remain with development schemes on hold.
He said the issue was important for the county and something everyone should be focused on.
"The House of Lords on 13 September voted against the Government's proposed amendment to the Levelling Up and Regeneration Bill that would have seen the end of nutrient neutrality rules for new development. This means that development in the affected catchment areas will still need to demonstrate nutrient neutrality in order to be permitted. We are still waiting for the final details of the Bill to be confirmed and for it to receive Royal Assent," he said.
"Sadly we do not have those details yet but I am fighting to get them … three months ago I was an No 10 Downing Street talking about nutrient neutrality and I will push this as far as I can because we have three and a half thousand houses in limbo, that can't get planning permission, until this is sorted out.
"It's ridiculous, because while we can't now build in the (river) catchment areas developers are looking in other areas to develop speculatively. That doesn't help anybody, so this needs to be sorted out as soon as possible and I am pushing, and so is the (council) leader, to get this sorted as soon as possible."
New bridport Jobs Section Launched!!
Vacancies updated hourly!!
Click here: bridport jobs