Tree-mendous effort across communities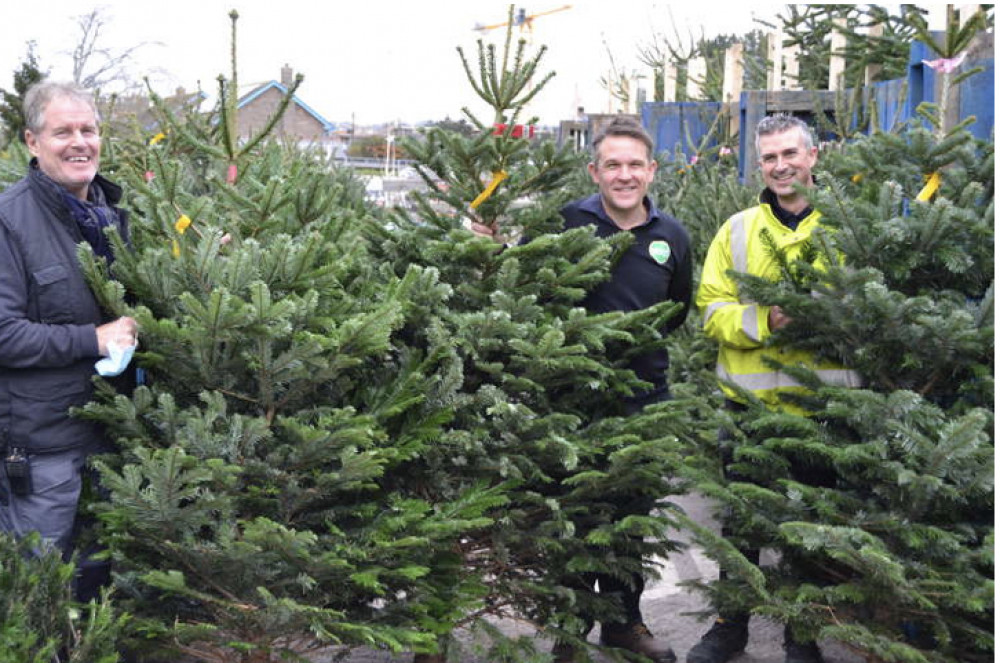 Groves Nurseries in Bridport and Little Groves in Beaminster are once again helping to spread some Christmas cheer across local communities with their Great Groves Christmas Tree Appeal.
It's the second year of the campaign and last week they put out a call to action to look for local businesses who might want to sponsor a Christmas for local schools and charities around Bridport and they have been overwhelmed by businesses coming forward.
Local businesses can purchase a tree for a discounted rate and Groves will allocate the tree to a deserving organisation.
They will then either deliver the tree on the sponsors behalf or the sponsor can collect and deliver the tree themselves.
Managing Director Charlie Groves said: "Every year we have loads of requests for the donation of Christmas Trees for deserving organisations around Bridport, Beaminster and the surrounding villages.
"I wanted to find a way to be able to get anyone who needs a tree this year to get one."
Within a week of asking, 27 other businesses had offered to sponsor a tree that Groves can donate on their behalf.
With the three trees that are being donated by Groves Nurseries, Ivy House and Little Groves it means that there are 30 Christmas Trees to give away this Christmas - that's five more than last year.
"It just goes to show the overwhelmingly generous nature of local businesses who want to spread some Christmas cheer dispute the tough economic conditions all businesses are going through" added Charlie.
Suggestions of suitable not for profit organisations can be made via the Groves Facebook page.
Charlie concluded: "We wouldn't be able to offer such a large number of Christmas Trees without the fantastic sponsors who came forward.
"A big thanks to all of our sponsors who have allowed us to get this many trees out across Bridport & Beaminster.
● Simon Speak Personal Estate Agent
● Collins Nets
● Chris Stubbs & Sons Electrical Contractor
● Donovan Atyeo - Accountancy & Taxation Services
● SWR Constructions
● The George Inn - Chideock
● Ed Bailey Builders
● Abbey Farm Flowers
● Beautiques Beauty Salon
● Beaminster Trading Post
● Rural Ranges
● Simon Hartley Accountants
● Claire Wrixton-Smyth Jewellery
● Motteram HR
● Man & Van Bridport
● Forest & Tree Care
● OCD Beaminster
● Cherry Tree Preserves
● South Street Antiques
● Highlands End Holiday Park
● Dark Bear
● Foot Fairy
● Bredy Vets
● Gavin Dixon Finance Solutions
● Kites for Schools Ltd (Bridport Banners)
● Bridport Ladies Circle
● Ackerman Engineering