Events being organised in Bridport for Green Week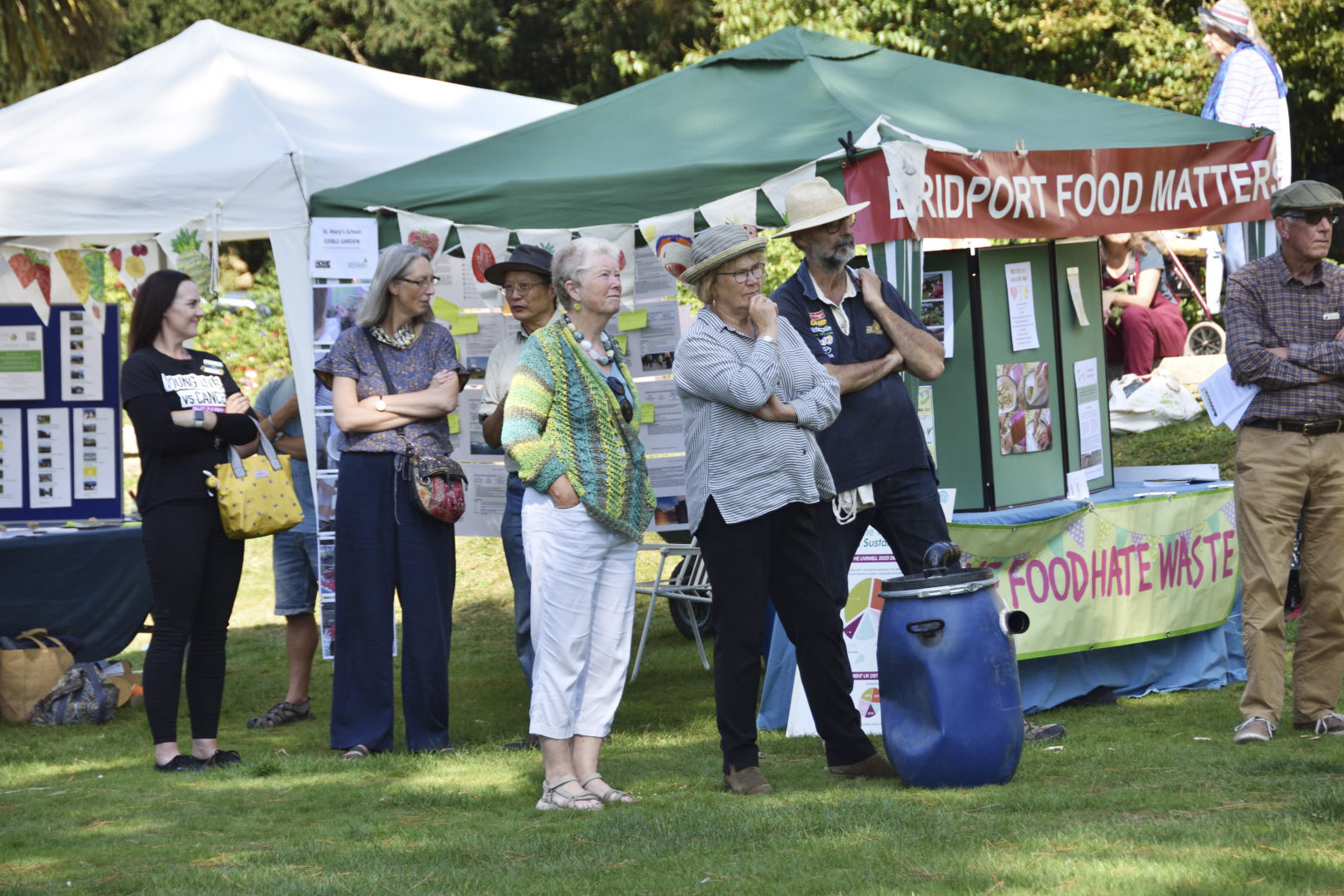 Big Green Week in Bridport.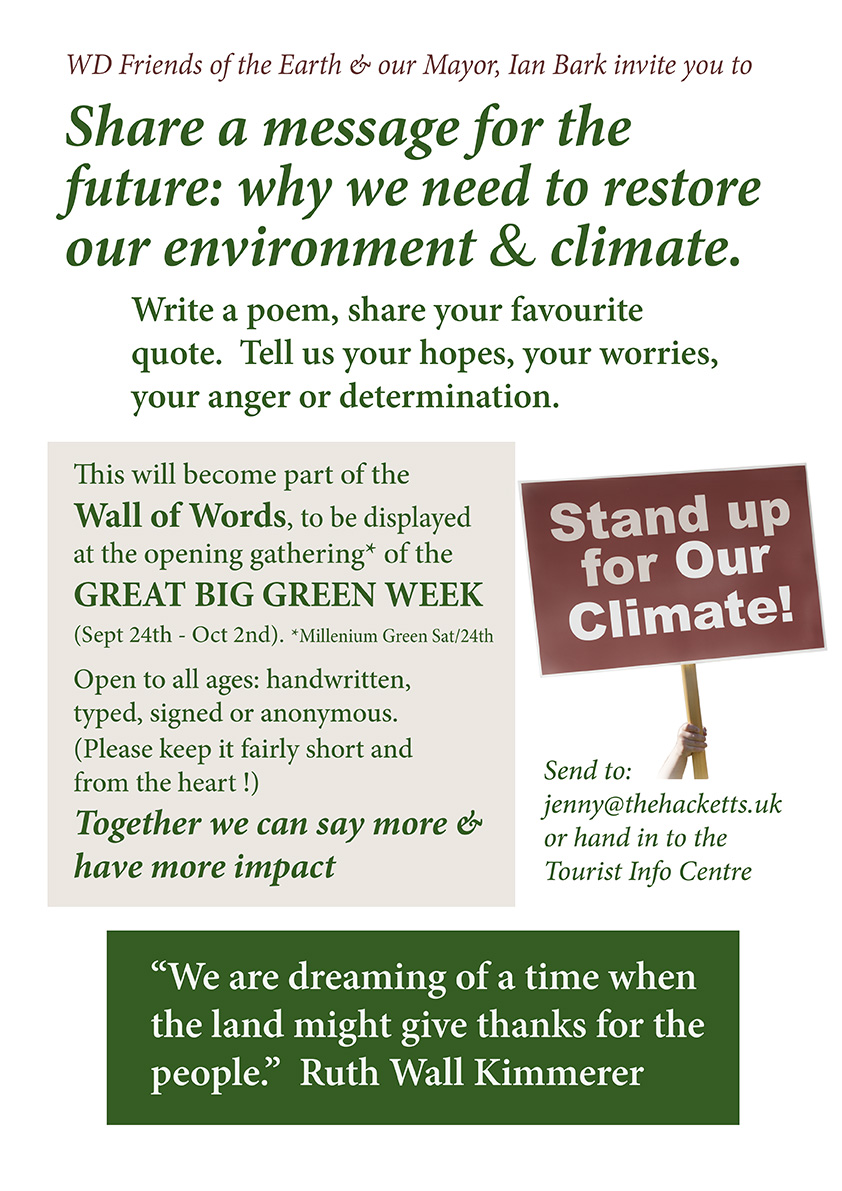 Big Green Week in Bridport.
This year the climate coalition is again putting together the Great Big Green Week from September 24th (Saturday) until October 2nd (Sunday).
In Bridport, we will hold an opening gathering with stalls, refreshments, picnicking and music on Saturday the 24th 10:30am-3pm at the Millennium Green. Our theme for the week focuses on local acts of restoration - for our land, our rivers, our seas and how these actions can serve to restore our own hope, energy and perspective.
Many of the events are still being planned, but events on the calendar now are from Bridport Tree Planting, Bridport Town Council (Energy Champions), Bike through Town, visiting a beaver's lair, monitoring river health, and ending with a refreshing swim in the sea. For details go to this website: https://www.westdorsetfriendsoftheearth.org.uk/ and then click on the opening gathering or events.
One event starts now. We are asking you to write a poem, share your favourite quote, and draw (share) a cartoon. Tell us your hopes, your worries, your anger or your determination. They will be displayed at the opening gathering on a wall of words and earlier randomly about town. Further details on the website.
Join in, we are all on this ride together.