Doc Martin star to be guest of honour at Bridport home's charity Christmas light switch-on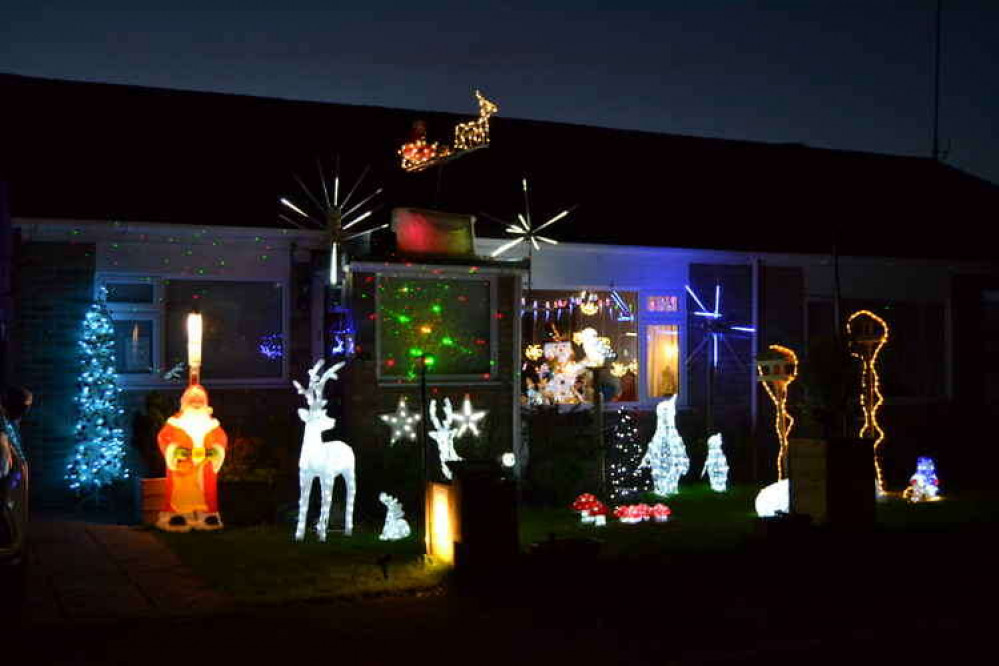 Doc Martin star Martin Clunes to be at Bradpole home's Christmas light switch-on, pictured is the display last year
Doc Martin star will be the guest of honour at the switch-on of charity Christmas lights at a Bridport home.
Martin Clunes will be joining Rob and Monica Teague at their home at 2 White Close, Bradpole, for the annual switch-on event on Saturday, November 27 at 6pm, which every year raises money for charity.
Although last year the couple couldn't have their usual event and invite people over, they still adorned their home with lights and a snow machine to raise money for Dementia friendly Bridport.
This year they are supporting Kelly Heath and fundraising for Weldmar Hospicecare as she is undertaking the charity's safari trek next year.
Monica said: "We are so lucky to have Martin Clunes - patron for Weldmar - coming along for the switch-on. He will be assisted by Father Christmas, who will be giving every child a small gift.
"There will be refreshments and we will be collecting donations for the hospice.
"It is going to be an even greater spectacular display this year and the lights will be on each evening until the beginning of January.
"Please give generously in the donation box provided, the hospice needs our support."
Don't forget to sign up to our newsletter below!
You can submit your own news straight to Bridport Nub News by using the 'Nub It' button on our home page. This can also be done for events on our What's On page and businesses, groups and organisations on our Local Listings page , also by using the 'Nub It' button.
Please like and follow our online newspaper on your favourite social media channel. You can find us @BridportNubNews on Facebook and Twitter.