Incident in Bridport sees car flip onto its roof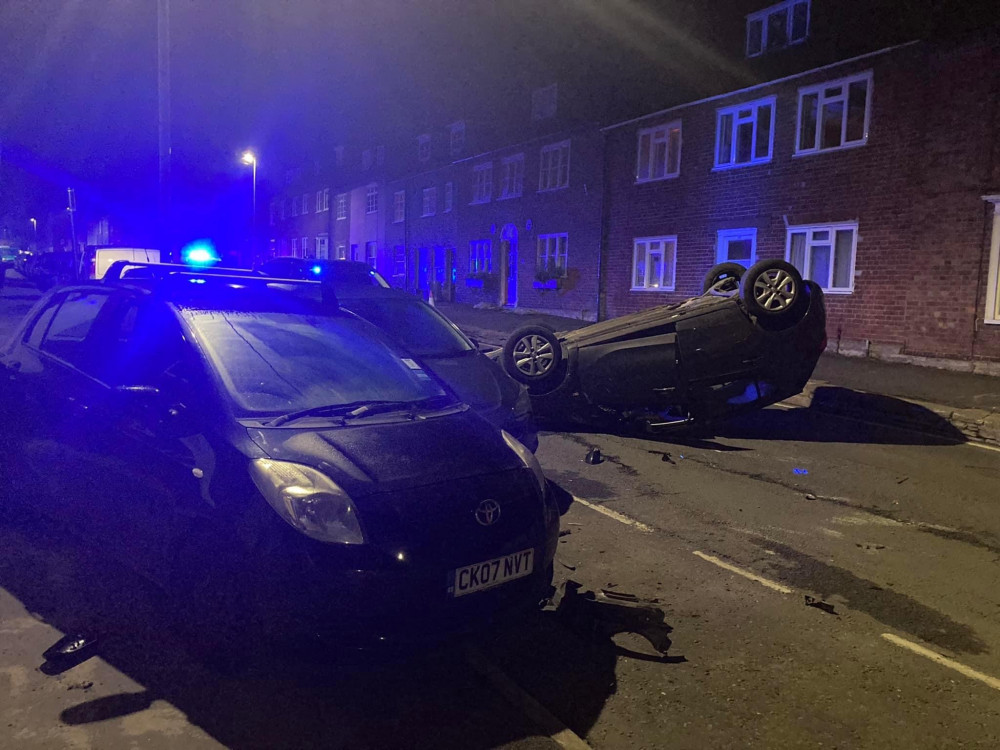 Car flips onto roof in Bridport. Picture credit: Peter Clark.
Local fire crews were called out overnight after reports of a car flipped over on South Street, Bridport.
Pictures were circulated on social media of the incident showing the vehicle laying sidewards across the road.
Bridport Fire Station crew arrived on the scene just after midnight, they confirmed it was a single RTC with no fire.
A spokesperson for the fire service added: "All persons were out of the vehicle. Crews made the vehicle and scene safe."